Nestlé, Carrefour and Casino dairy drinks and desserts - Hydrogen peroxide contamination
---
---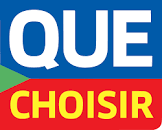 An abnormal pungent taste has been reported by consumers of dairy drinks and desserts (Liégeois, Viennois, etc.) leaving a Lactalis Nestlé Ultra-Fresh (LNUF) factory. The fault was contamination by a disinfectant, which led to the recall of several products.
After the massive contamination of sesame seeds with ethylene oxide , it is now the turn of several fresh products of the Nestlé, Carrefour Classic and Casino brands to be recalled from store shelves (see the list of products concerned below).
In question: their possible contamination by hydrogen peroxide, a disinfectant usually sprayed on certain food packaging . According to our information, this accident was due to a fault in the piping responsible for spraying the product, at the LNUF (Lactalis Nestlé Ultra-Frais) plant in Saint-Martin-des-Entrées (Calvados).
CONTINUE READING ON www.quechoisir.org (Automatically translated from French)