HIGH LEVEL CONFERENCE - EU chemicals policy 2030: building on the past, moving to the future | 27-28 June 2019
---
---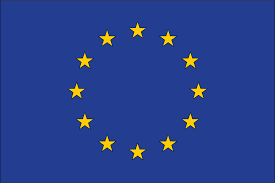 EU chemicals policy encompasses more than 40 pieces of legislation. Our policy covers the chemical sector, but also related downstream industries that use chemicals, including the full lifecycle of products manufactured and those imported in Europe. It has evolved and expanded significantly since the adoption of the first chemicals-related directive in the late 1960s, illustrating the continuous commitment to achieving a high level of protection of human health and the environment, as well as to ensuring the free movement of chemicals in the internal market. The European Commission has been working on three major evaluations in the EU chemicals policy: the REACH Review, the Chemicals-Products-Waste Interface (within the context of the Circular Economy) and the Fitness Check of the most relevant EU chemicals legislation, excluding REACH.
About the high-level Conference:
The European Commission and its organising partner – Denmark – are inviting stakeholders involved in the EU chemicals policy:
To discuss the recent developments in the EU chemicals policy, taking stock of the overall situation and the current challenges
To discuss future steps and potential developments of the EU chemicals policy in order to improve the protection of human health and the environment – in line with the Sustainable Development targets – as well as to support the good functioning of the internal market while enhancing the competitiveness and innovation of EU industry.
For more information about the event, please click here
SOURCE: euchemicalspolicy2030