South Africa Amendments as regards Waste, Labelling Requirements
---
---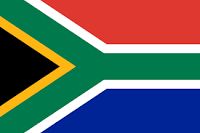 Waste

As Croatia was the 97th country that ratified the so-called Ban Amendment (Decision III/1) on the Basel Convention on the Control of Transboundary Movements of Hazardous Wastes and their Disposal on 6 September 2019, the requirements for the implementation of said Amendment have been fulfilled. Consequently, the Decision came into force on 5 December 2019. The quoted Amendment prohibits the exportation of hazardous waste from countries belonging to the Organisation for Economic Co-operation and Development (OECD), the European Union (EU) and Liechtenstein to other countries. South Africa already ratified the Amendment in 2016.
Labelling Requirements

Apart from the country of origin labelling requirements depicted in the section above, the Merchandise Marks Act 17 of 1941, as amended, stipulates further general labelling requirements for all goods to be imported and sold in South Africa. The trade description of the goods must be the same as the description in the commercial documents. The composition of goods must be specified in clear words or letters and contain the percentages, i.e. in weight or volume, of the materials thereof. Trade marks may only be used in connection with the trade or business of the manufacturing or selling entity.
CONTINUE READING ON: madb.europa.eu