India | Barium Carbonate (Quality Control) Order, 2020 (1 page(s), in English)
---
---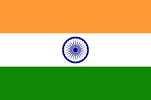 Title of document
Barium carbonate (Quality Control) Order, 2020 (1 page(s), in English)
Description
Barium carbonate is one of the important raw material widely used in the manufacture of different types of ceramic dielectric capacitors for high frequency application and for hard ferrites. The other important use is as an ingredient for the manufacture of ceramic glaze frits and fluxes, optical and ophthalmic glasses and special cut glasses. It is also used in other electro ceramic materials used a resistors, circuit breakers etc. The standard of Barium carbonate for ceramic and glass industry prescribes minimum purity and impurity profile in maximum covering iron, sodium oxide and other metal sulphates etc. Barium carbonateTechnical is used for removing of sulfates in phosphoric acid production and chlorine alkali electrolysis. Barium Carbonate Technical is also used in the manufacture of various Barium compounds like barium chloride , barium nitrate, barium sulphide etc. The standards prescribe minimum content of Barium and Carbonate, besides impurity profile. The locally manufactured or imported Barium carbonate standards of the State Governments shall be the enforcing authority.
Notifying member: India
Notification: G/TBT/N/IND/142
Objective tag
Protection of the environment
Objective
The standard of Barium Carbonate is being made mandatory to protect the environment and overall eco system.
Documents

Agency responsible
Department of chemicals and Petrochemicals, Government of India.
Timing:
Submission: 13/02/2020
Reception: 14/02/2020
Distribution: 17/02/2020
Final date for comments: 17/04/2020
Proposed date of adoption: N/A