OECD Conference on RNAi based Pesticides | Overview and recommendations for guidance(s) to be developed by the Working Group on Pesticides
---
---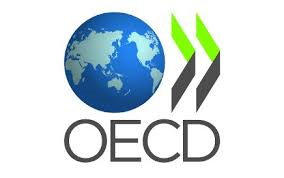 The OECD Conference on RNAi based pesticides provided an overview on the current status and future possibilities for the regulation of externally applied dsRNA-based products that are proposed for use as pesticides. The event facilitated exchanges between policy makers, academia, industry on their implications in health, environment, and regulation.
The focus on regulatory needs and aspects of risk assessment also aimed at informing the use of public and government funds in support of research on the use of externally applied dsRNA in agricultural agencies and institutes.
Finally, hearing from regulatory authorities that have reviewed dsRNA-based crop traits helped informing regulatory policies at the national and international level and facilitate the development of a harmonised approach for regulating externally applied dsRNA-based plant protection products.
The Conference not only provided an overview but also inputs and recommendations for guidance(s) to be developed by the Working Group on Pesticides (WGP) and especially by its Expert Group working on RNAi-based pesticides. The guidance document(s) developed was made publicly available as practical tool(s) for policy makers and regulators of pesticides all over the world.
CONTINUE READING ON: oecd.org