It's Time To Ban PFAS from Food Packaging
---
---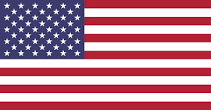 The recent discovery of fluorinated chemicals, or PFAS, in food packaging should serve as a reminder that our diets are as big a source as drinking water of these toxic compounds in our bodies.
The discovery by The New Food Economy, a nonprofit newsroom, that PFAS is in certified compostable bowls used by two fast food retailers should be reason enough for the Food and Drug Administration to prohibit these chemicals from winding up in our diets. PFAS are "forever chemicals" that build up our blood and organs and that have been linked to cancer and reproductive harm.
In recent decades, the FDA has allowed the use in food packaging of 69 different PFAS compounds produced by 19 chemical companies. Three companies voluntarily stopped using seven types of PFAS, but 62 other PFAS chemicals continue to be used in bottles, bags and other food packages, according to experts at the Environmental Defense Fund. Studies show that food packaging chemicals, including PFAS, can migrate into food.
The FDA recently found high levels of PFAS in food, including chocolate cake. The FDA also found high levels of PFAS in meat, seafood and dairy products. In a related study, the FDA found the PFAS chemical GenX and highly elevated levels of numerous other PFAS in samples of leafy greens grown within 10 miles of a PFAS production facility.
CONTINUE READING ON www.ewg.org