Legal Petition Seeks Ban on Plastic Pollution From Petrochemical Plants
---
---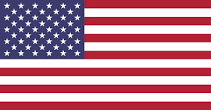 WASHINGTON― More than 270 community and conservation organizations filed a legal petition today that demands the U.S. Environmental Protection Agency adopt strict new water-pollution limits for industrial plants that create plastic.
Plastic plants discharged 128 million pounds of pollutants into U.S. waterways last year, their operators reported to the EPA ― including 77,859 pounds of the most toxic pollutants.
Today's petition calls for a total ban on the discharge of plastic pollution and detectable levels of the most dangerous toxic pollutants, including dioxin and benzene. As the fossil fuel industry increases plastic production and builds dozens of new facilities around the country, the petition says updated regulations are needed to protect waterways and public health.
"It's appalling that the plastic industry is filling our waterways with plastic pellets and toxic chemicals under antiquated regulations," said Julie Teel Simmonds, the Center for Biological Diversity attorney who authored the petition. "The EPA shouldn't let petrochemical polluters spew one more ounce of plastic pollution into our rivers and oceans. We need rigorous new rules to counter this growing threat to public health, marine life and the climate."
The outdated regulations from the 1980s and early 1990s fail to consider new pollutant detection and treatment technologies that can reduce the harms of ocean plastic pollution and toxic pollutant discharge from plastic manufacture.
The petition calls for the EPA to take four specific actions under the Clean Water Act:
CONTINUE READING ON ciel.org