Nike joins Adidas and Puma in committing to cruelty-free wool
---
---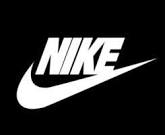 According to animal welfare organisation Four Paws, sportwear giant Nike has taken a significant step towards improving animal welfare by adopting the certified Responsible Wool Standard (RWS) in its product range.
This move marks a major milestone for the global organisation Four Paws, which has been advocating against the cruel practice of mulesing and specifically targeted Nike with a campaign in 2022.
The animal organisation reports over 80,000 sports enthusiasts joined the cause, urging NIKE to follow in the footsteps of Adidas and Puma, who had already committed to using certified wool. Four Paws continues to call on textile brands to phase out this inhumane and outdated procedure.
CONTINUE READING ON www.just-style.com