New Zealand Bans Certain Products Containing Plastic
---
---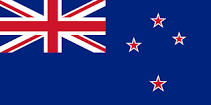 In March 2022, New Zealand issued its Waste Minimization (Plastic and Related Products) Regulations 2022 to prohibit certain plastic-containing products. These regulations come into force on 1 October 2022.
The regulations ban the manufacture and sale of certain products, which generally contain plastic. The products are the following:
plastic drink stirrers that are single-use:

plastic or synthetic cotton buds that are single-use, with some exceptions:

any product that contains plastic with pro-degradants:

PVC food trays or containers:

specified polystyrene packaging for food or drink.
As defined by the Waste Minimisation Act 2008,—
product includes packaging (and the ban applies whether the packaging is by itself or is being used to package another product); and

sale includes distribution or delivery, whether or not for valuable consideration.
CONTINUE READING ON: legislation.govt.nz