Stockholm Convention | 1 to 4 October | Fifteenth meeting of the Persistent Organic Pollutants Review Committee (POPRC.15)
---
---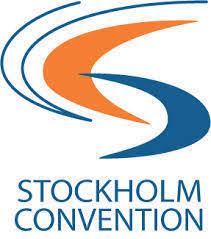 The 15th meeting of the Persistent Organic Pollutants Review Committee (POPRC-15) will be held from 1 to 4 October 2019 at the FAO headquarters in Rome, Italy. POPRC-15 is organized back-to-back with the fifteenth meeting of the Chemical Review Committee of the Rotterdam Convention, convening at the same venue from 8 to 10 October 2019.
At its fifteenth meeting, the Committee will consider, among other things, a draft risk management evaluation on perfluorohexane sulfonic acid (PFHxS), its salts and PFHxS-related compounds and two proposals for listing new chemicals in Annexes A, B and/or C to the Convention; Dechlorane Plus submitted by Norway and Methoxychlor submitted by the European Union.
The meeting will also consider the work on the review of information related to specific exemptions for decabromodiphenyl ether and short-chain chlorinated paraffins in accordance with the processes specified in decisions SC-8/13 and SC-8/14.
CONTINUE READING ON chm.pops.int