Hazardous waste shipments to developing countries – update to include plastics | Consultation Period 24 June 2020 - 22 July 2020
---
---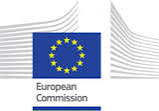 The EU is a signatory to the Basel Convention, which aims to stop shipments of hazardous waste from developed to less developed countries. In 2019, EU governments agreed to include plastic waste in the scope of the Convention.
As a result, this act will:
(*) ban exports of hazardous and hard-to-recycle plastic waste from the EU to non-OECD countries
(*) introduce checks on such exports made to OECD countries.
(*) clarify that shipments of non-hazardous waste within the EU are exempt from new controls.
CONTINUE READING ON: ec.europa.eu