Product Emissions Standards Act and Rules 2017
---
---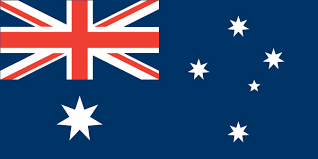 Product Emissions Standards Act 2017 ('the Act') - This Act creates a framework for regulating emissions from products. The Act provides for an emissions-controlled product to be certified. To be certified, the product must meet an emissions standard. A person who imports or supplies an emissions-controlled product that is not certified will commit an offence. There are also offences related to false or incorrect marking of products as certified. Civil penalties are included as alternatives to offences. Products dealt with in breach of the Act are forfeited to the Commonwealth. The rules may exempt persons or products from the operation of the Act. Record-keeping requirements and regulatory powers (mostly drawn from the Regulatory Powers Act) are included to assist in enforcing the Act.
Product Emissions Standards Rules 2017 ('the Rules') - This instrument specifies which products are emissions-controlled products. Most of the requirements of the Act, and liability for customs charge and excise charge, apply in relation to emissions-controlled products. Under the Act, emissions-controlled products must not be imported into, or supplied in, Australia unless they are certified. Part 4 of this instrument provides that a product is certified for the purposes of the Act if the product is: (a) certified under Division 2 of that Part as meeting the Australian emissions standard for the product set out in Part 3; or (b) certified by a foreign regulatory authority as meeting the requirements of one of the foreign emissions standards specified in Division 3 of Part 4. Under Part 5, exemptions may be granted from the requirements of the Act in certain circumstances. Exemptions can be subject to conditions.
Link to the explanatory statement.