Brazil | MCTI and British Government launch this Thursday (24) platform for climate science
---
---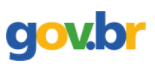 The Ministry of Science, Technology and Innovations (MCTI) and the British Embassy in Brazil launch this Thursday (24), at 10 am, the VIEWPoint Brazil platform . The site makes available in accessible and free language cutting-edge scientific research on the impacts of climate change in sectors such as agriculture, energy, sanitation and infrastructure. The objective is to reach especially managers responsible for decisions on crucial climate actions at the municipal, state and national levels.
The launch will be at an online event. To participate, simply register at this link .
The scientific research included in the platform was developed through the Partnership for Climate Science - Brazil (CSSP) and translated and adapted by the Climate Analysis Institute at the University of Reading, in the United Kingdom. Projections of future climate impacts in Brazil, improved fire risk alerts and seasonal forecasting services are some of the results of this partnership.
CONTINUE READING ON: www.gov.br