South Korea | Changes to Chemical Substances Registration and Evaluation Act, including stricter penalties for non-compliance
---
---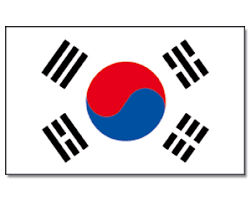 South Korea is making moves to amend its Enforcement Decree of the Act on Registration and Evaluation of Chemical Substances to enhance control and reporting of potentially hazardous substances. Here's a simplified breakdown of the proposed changes:
Delegation of Authority and Reporting Simplification:
Under the proposed changes, organizations responsible for managing chemical substances (ORs) will be empowered to report changes in substances subject to intensive control.
This reporting will be made more convenient with the introduction of an online system operated by the government.
The reports of changes regarding substances under intensive control should be submitted to regional environmental offices.
Imposition of Administrative Fines:
The amendments also introduce stricter penalties for non-compliance. Depending on the number of times a person fails to report changes in substances subject to intensive control, fines of up to 10,000,000 Korean Won (approximately $8,500 USD) could be imposed.
These changes aim to protect human health, safety, and the environment. South Korea is taking proactive steps to enhance its chemical substances regulatory framework, ensuring that potentially harmful substances are tracked and managed effectively.
For more details on the proposed amendments, you can refer to the official document: Read more