Pesticides in outdoor air: ANSES identifies the substances requiring an in-depth evaluation
---
---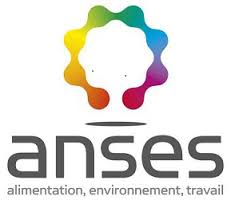 ANSES publishes today a first work of sanitary interpretation of the results of the national exploratory campaign of pesticides (CNEP) in the air, which was carried out jointly by ANSES, Ineris and the network of approved Associations of air quality monitoring (AASQA) from June 2018 to June 2019. This is a first step in exploiting the results with a view to formulating a proposal for permanent national monitoring of pesticides in the air in coming months. To this end, the Agency has identified 32 priority substances for which in-depth investigations are necessary to guide this surveillance.
The CNEP: an unprecedented national photograph of the substances present in the ambient air
The National Exploratory Pesticides Campaign (CNEP) led by ANSES, Ineris and the AASQA network made it possible to obtain a photograph of the substances present in the ambient air (except in a situation of close proximity to the emission source ) and their concentration levels in France (mainland and overseas). These substances are used, as appropriate, in the composition of plant protection products, biocidal products, veterinary drugs and antiparasitics for human use. The list of substances to be measured was defined in 2017 by ANSES on the basis of danger, emission and persistence characteristics in the air as well as criteria concerning their level of use.
Source:
anses.fr
(Automatically translated from French)