Canada | Reducing Mercury Releases: Proposed Changes to the Products Containing Mercury Regulations | Consultation open until 9 March 2023
---
---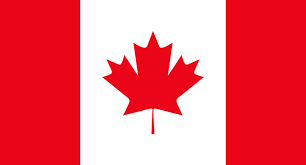 The Department of the Environment and the Department of Health have proposed an amendment to the Products Containing Mercury Regulations. The goal of this amendment is to align the regulations with the Minamata Convention on Mercury, which Canada ratified in 2017. In some cases, the proposed changes go beyond what is required by the convention in order to further decrease mercury releases. The main changes proposed include:
Adjusting the allowable

mercury

content limits for certain exempt products such as straight fluorescent lamps, cold cathode fluorescent lamps, and external electrode fluorescent lamps.
Adding an exemption end date for catalysts used in the manufacturing of

polyurethane

, which would be banned by January 1, 2028.
Setting prohibition dates for certain

mercury

-containing products. For example, most lamps for general lighting purposes would be banned by January 1, 2024, and high-pressure sodium vapour lamps for general lighting purposes would be banned by January 1, 2029.
Creating three new categories of exemptions for lamps used for growing plants, lamps for water treatment, and lamps for air treatment, with the goal of phasing out the first one by 2028.
Clarifying the exemptions for replacement parts and the scope of other exemptions.
The amendment would also align with recent industry standards and international regulatory initiatives and clarify some provisions related to labeling, testing, reporting, and record keeping. The public has a 75-day period to provide feedback on the proposal, ending on March 9, 2023.
MORE INFO ON: canadagazette.gc.ca