Turkey | Fertilizer Support Increased By One Hundred Percent
---
---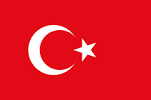 In order to prevent our farmers from being adversely affected by the increasing fertilizer prices and to continue agricultural production without interruption, the existing fertilizer support has been increased one hundred percent.
Fertilizer support for grains (wheat, barley, rye, oats, triticale) was increased from 8 TL per decare to 16 TL, and from 4 TL per decare for other products to 8 TL.
In addition to our producers using organic and organomineral fertilizers, the support payment of 10 TL per decare has been increased to 20 TL per decare .
CONTINUE READING ON: www.tarimorman.gov.tr