Restriction intention for formaldehyde: Formacare replied to ECHA
---
---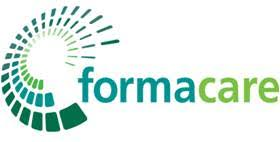 A restriction intention for
formaldehyde
and formaldehyde releasers in mixtures and articles for consumer uses was submitted by the European Chemicals Agency (ECHA) on 11 January 2018. The restriction proposal is likely to be submitted in January 2019.
ECHA has completed the hazard assessment of the restriction process, based on the information received during the call for evidence. Formacare coordinated input from the lead registrant (BASF), downstream users (EPF, Tegewa) and member companies to build up a central file for the ECHA call for evidence. Formacare's joint submission was well received and its quality was acknowledged.
Together with downstream users, Formacare met with ECHA in June, along with representatives from the Dutch National Institute for Public Health and the Environment (RIVM), which oversees the substance evaluation.
ECHA requested information regarding wood panels and other products such as paints and inks. For the upcoming socio-economic evaluation, ECHA indicated that they would use data from the Indoor Air study conducted by Dr. Tunga Salthammer (Fraunhofer Institute) on behalf of the REACH Consortium (to be published).
SOURCE: Formacare Newsletter