The Quad: Consider clean cosmetics to cut out possible carcinogens in your everyday life
---
---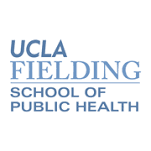 Formaldehyde is a key ingredient in embalming dead bodies.
But the chemical's uses don't end there. Formaldehyde can be released by substances found in a number of cosmetics, including hair and skin care products.
Toxic ingredients from coal tar to those that release formaldehyde – a compound linked to cancer – are regularly used in deodorants, lotions, makeup, and perfumes – but our country's regulations on them are surprisingly limited.
Teniope Adewumi-Gunn, a Ph.D. candidate in the UCLA Fielding School of Public Health, has conducted research on the use of cosmetic products and their effects on salon workers, and she said she is working to make changes on the policy level regarding safer cosmetics.
CONTINUE READING ON dailybruin.com