False ceilings: Only Belgium and Slovakia are on track to meet EU air pollution targets, report finds
---
---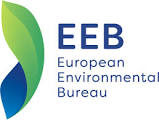 All of the EU's member states but two have failed to show how they will slash air pollution to comply with the emissions limits set out in the EU's National Emission Ceilings Directive, a troubling new report finds. This puts in peril public health and Europe's efforts to combat air pollution.
Released on 18 December 2020, the EEB report sheds light on progress by member states towards compliance with the National Emission Ceilings (NEC) Directive, which aims to halve the impact of air pollution on people health by 2030.
Under the directive, EU governments are obliged to develop national air pollution control programmes which outline how the member state will reduce emissions of five major pollutants by 2020 and 2030.
The first programme was due by 1 April 2019. However, only eight countries submitted it by the deadline (Belgium, Denmark, Estonia, the Netherlands, Portugal, Finland, Sweden, the United Kingdom), while some other governments submitted theirs more than a year later. Greece, Luxembourg and Romania have still not delivered their programme and Italy has only submitted a draft.
CONTINUE READING ON eeb.org