Europe | Hazardous chemicals – Proposed rules on export and import (updated lists of chemicals) | Feedback period 20 March 2023 - 17 April 2023
---
---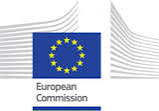 EU Regulation 649/2012 implements rules on international trade in hazardous chemicals. It aims to prevent unwanted imports and ensure that information on hazards, risks and safe handling is always provided when hazardous chemicals are exported.
This initiative updates 2 lists of chemicals in the Regulation:
- those subject to export restrictions (Annex I)
- those that cannot be exported (Annex V).
CONTINUE READING ON: ec.europa.eu