EPA proposes to ban some lethal herbicide paraquat sprays
---
---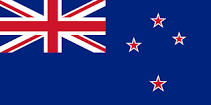 New Zealanders are being asked by the Environmental Protection Authority to decide whether or not some paraquat-based products should be banned.
Sprayed to help fruit and vegetables flourish, paraquat is described by the Environmental Protection Authority as a "particularly harsh and hazardous chemical", and WorkSafe says it should only be used if there is no other alternative.
It is banned in the European Union and a number of other countries, but in New Zealand the amount used has risen five-fold since 2004 to 42 tonnes a year according to economic consultants Sapere. At least four people in New Zealand died using it intentionally between 2007 and 2015.
CONTINUE READING ON www.stuff.co.nz