UN Institution Warns Guyana's Oil and Gas Development Threatens Rights of Women and Girls
---
---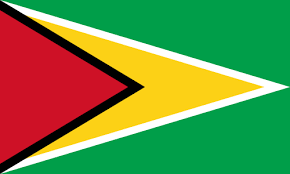 Geneva – Yesterday, the Committee on the Elimination of Discrimination Against Women (CEDAW) raised concerns about the impacts on women and girls of Guyana's policies on offshore oil and gas extraction and recommended the State review its climate change and energy policies to mitigate those risks.
Guyana, a country in which 76% of the population lives below sea level, hopes to begin large-scale offshore oil and gas production for the first time in the country's history, putting its people at grave risk from both the direct impacts of oil development and the accelerated impacts of climate change.
CEDAW noted with concern both the acute local negative impacts on women and girls posed by the extractive operations themselves, as well as the disproportionate impacts of climate change that are borne by women and girls. In light of these impacts, CEDAW recommended that the government of Guyana "review its climate change and energy policies, specifically its policies on the extraction of oil and gas, and develop a disaster risk reduction strategy that takes into account the negative impacts of climate change on gender equality on the lives of women and their families, especially those living in areas below sea level.
CONTINUE READING ON ciel.org