Coalition Urges New IARC Director to Embrace Reform in Favor of Scientific Integrity
---
---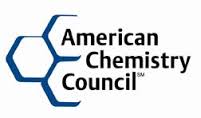 WASHINGTON (May 17, 2018) – The Campaign for Accuracy in Public Health Research (CAPHR) Coalition has issued the following statement after the International Agency for Research on Cancer selected Dr. Elisabete Weiderpass as its new Director, beginning in January 2019:
"The CAPHR Coalition is hopeful that newly elected IARC Director, Dr. Elisabete Weiderpass, will hear the calls from leaders from around the globe who have petitioned both WHO and IARC to embrace the idea of reform, modernize their scientific practices, and renew public confidence in the IARC Monographs Program.
"The IARC Monographs Program has faced worldwide controversy due to its questionable practices, lack of transparency, clear conflicts of interest and dated methodologies for assessing cancer hazards. The concluding term of Christopher Wild presented the perfect opportunity for the IARC Monographs Program to right its course and establish much-needed reform. Dr. Weiderpass can set herself apart from previous IARC leadership and sever any ties to dubious practices for which the Program is widely criticized.
"In 2016, Dr. Weiderpass worked side-by-side with Monograph 112 'invited specialist' Christopher Portier, who has his own series of damning hypocrisies, to coauthor a paper defending the controversial findings on glyphosate. We are cautiously optimistic that despite Dr. Weiderpass previously expressing confidence for the IARC process, she will be remain impartial and ensure moving forward, accuracy, transparency and scientific integrity remain at the forefront."
CONTINUE READING ON www.americanchemistry.com