New Zealand | Tackling problem plastics - last chance to have your say 
---
---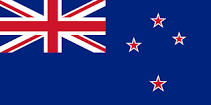 Submissions close this Friday (4 December) on proposals to phase-out more single-use and hard-to-recycle plastics
Ministry for Environment is reminding New Zealanders that the four-month public consultation on proposals to phase-out more single-use and hard-to-recycle plastics ends this Friday, 4 December.
Ministry for the Environment Deputy Secretary Sam Buckle said more than 5000 submissions had been received so far.
"We're pleased people are keen to share their thoughts and any specific impacts on them and their whānau.
"The majority of submissions have been made via email and our new online tool, Citizen Space, is also proving popular – it's easy to use, and you can let us know what you think without having to get too deep into the detail.
CONTINUE READING ON www.mfe.govt.nz