Commission welcomes agreement on new rules for spirit drinks
---
---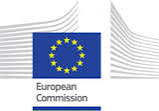 The negotiators of the Council and the European Parliament with the presence of the European Commission reached a political agreement on the new rules for the production and labelling of spirit drinks and for the registration and protection of spirit drinks registered as geographical indications (GI).
Attending the conclusive negotiation meeting, Commissioner for Agriculture and Rural Development, Phil Hogan said: "We welcome the successful conclusion to today's trilogue and the agreement reached on the new Spirit Drinks Regulation. I am confident that the new Spirit Drink Regulation, resulting from today's negotiations, will provide for a legislative framework that meets the needs of the sector and will continue to support its continuing and substantial growth. The modernised rules will also ensure that consumers are accurately informed on the methods used to produce spirit drinks."
Today's agreement means that a clearer labelling of spirit drinks will be guaranteed across the EU and that their composition will be harmonised at EU level. The creation of a register of Member States' control authorities will also facilitate the work of the national enforcement forces to make sure that consumers get the genuine products. Terms of spirit drinks registered as GIs such as Cognac, Irish Cream, Genever or Ouzo will also be better protected against misuse as ingredients and against the registration of similar trademarks.
The Commission looks forward to the formal endorsement of today's agreement by the European Parliament and the Council, thus allowing the new legislation to come into effect as soon as possible.
CONTINUE READING ON ec.europa.eu