Mexico, authority and reference in sanitary measures in food production and export, international organizations
---
---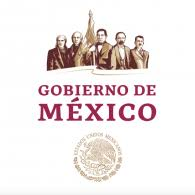 On the occasion of the International Year of Plant Health and the 120 years of Plant Health in Mexico, representatives of international organizations recognized the work and contribution of the country in the development of phytosanitary measures that affect the production and marketing of quality fruit and vegetable products.
(*) In the opening of the (virtual) 120 Years of Plant Health in Mexico forum, the secretary Víctor Villalobos Arámbula stressed the importance of this celebration, since plant protection is an essential factor to achieve food self-sufficiency, and that producers practice agriculture more productive, sustainable and inclusive.
(*) The Government of Mexico invests in 2020 more than two billion pesos for plant health actions in the country, a scheme that has been integrated into the Production for Well-Being Program, aimed at achieving self-sufficiency in products for the diet of Mexicans: corn, beans, wheat and rice.
(*) The management of plant health in Mexico is a matter that is taken with the utmost responsibility, with the contribution of more than two thousand specialized officials and technicians and a close collaboration with the productive sector and international organizations: Senasica.
(*) The representative of the FAO in Mexico, Lina Pohl Alfaro, assured that during the pandemic by COVID-19 the uninterrupted work of farmers, marketers and health authorities in the country has allowed the food consumed by Mexicans to be healthy and safe, so that their work favors human health.
Source:
gob.mx
(Automatically translated from Spanish)