North Carolina Groups Oppose Chemours Attempt to Block EPA Scientific Findings on PFAS
---
---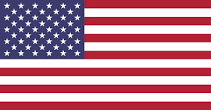 Today six public health and environmental groups committed to protecting at risk communities in Eastern North Carolina wrote a letter to the EPA to strongly oppose Chemours' request to withdraw and correct EPA's 2021 toxicity assessment for GenX.
The six groups are Cape Fear River Watch, Center for Environmental Health, Clean Cape Fear, Democracy Green, NC Black Alliance, and Toxic Free NC.
GenX is one of many Per- and Polyfluoroalkyl Substances (PFAS) released by Chemours' Fayetteville Works that have contaminated the surrounding community and the downstream Cape Fear River basin. Because of this contamination, over 500,000 residents in the basin consume drinking water containing GenX and other PFAS. GenX has been polluting the Cape Fear River for over four decades.
CONTINUE READING ON: ceh.org