India | Ortho Phosphoric Acid (Quality Control) Order, 2021 (1 page(s), in English)
---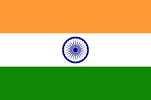 Title of document
Ortho Phosphoric Acid (Quality Control) Order, 2021 (1 page(s), in English)
Description
Ortho Phosphoric Acid is largely used for cleaning sheet metal before painting to retard corrosion and prevent formation rust. It is also used in the manufacture of phosphate salts, polyphosphates, detergents, as a laboratory reagent and in the manufacture of phosphatic fertilizers. So, for protection of human health the standard needs to be made mandatory. The locally manufactured or imported Ortho Phosphoric Acid shall conform to the Indian standard (IS 798: 2020) and shall bear the standard mark under license from the Bureau of Indian Standards (BIS). The use of the standard mark is governed by the provisions of Bureau of Indian Standards Act 2016 and the Rules and Regulations made there under. Bureau of Indian Standards shall be the certifying and enforcing authority.
Notifying member: India
Notification: G/TBT/N/IND/199
Objective tag
Protection of human health or safety; Protection of the environment
Objective
The standard of Ortho Phosphoric Acid is being made mandatory to protect the human health and overall ecosystem.
Documents

Agency responsible
Shri Samir Kumar Biswas Additional Secretary Room No-341, A Wing, Department of Chemicals and Petrochemicals, Shastri Bhawan, New Delhi, Telephone No. 011-23383428 Fax: 011-23073682 Email: [email protected]
Timing:
Submission: 27/01/2021
Reception: 28/01/2021
Distribution: 28/01/2021
Final date for comments: 29/03/2021
Proposed date of adoption: N/A