Establishing international standards for toxic mining waste storage
---
---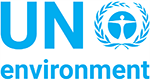 In response to the recent tragedy in the Brazilian town of Brumadinho – where a tailings dam holding the byproducts of a nearby iron ore mine collapsed, sending a flood of metal-heavy mud downstream – the International Council on Mining & Metals, the United Nations Environment Programme and the Principles for Responsible Investment will launch an independent review to establish an international standard for tailings storage facilities.
Tailings dam failures have far-reaching environmental consequences, with the released toxic sludge seeping into the soil and nearby rivers. The Brumadinho disaster, which cost the lives of 206 people, has highlighted the need for a swift implementation of strong international standards for the containment of toxic mining waste.
The review initiative will be informed by evidence and lessons learned from earlier dam failures. The aim is to complete the review by the end of the year and to subsequently work on advocating for the broad acceptance and adoption of the international storage standards across the mining sector.
CONTINUE READING ON www.unenvironment.org