'Flood' of toxic Chinese toys threatens children's health - EEB
---
---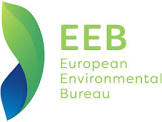 Government officials are facing a 'flood' of dangerously contaminated Chinese toys.
National officials blocked 248 models of toy (likely tens of millions of units) from sale so far in 2019 after tests revealed illegal levels of toxic chemicals. Of these, 228 (92%) were categorised as "serious risk"; 219 (88%) came from China; and 127 (51%) were contaminated with phthalates, a plastic additive. One product contained 43% phthalate by weight – a halloween mask found in Germany. Two seriously contaminated toys found in Poland were plastic medical play sets, another was a toy chemistry set found in France.
Around half the contaminated toys were plastic (121), 73 were dolls, 62 were slime contaminated with boron, 27 were soft or squeezable toys. After chemical risk, toys were blocked because of risk of choking (192) and "environment" (51). Toys were the single most problematic good blocked (542), followed by motor vehicles (462) and electrical appliances (162), though inspections are usually not random. The findings come from the EU Rapex system, which alerts officials across Europe about dangerous consumer goods.
CONTINUE READING ON eeb.org