European Chemicals Agency – proposal for a basic regulation | Feedback period 12 September 2022 - 10 October 2022
---
---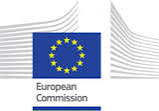 Current rules on the European Chemicals Agency (ECHA) date back to 2006. Since 2008, ECHA has been entrusted with new tasks set out in several pieces of legislation and ad hoc agreements.
This initiative will propose a basic regulation for ECHA. It aims to:
(*) strengthen ECHA governance and adapt it to its future role
(*) streamline the working methods of ECHA bodies and make their financing more sustainable.
CONTINUE READING ON: ec.europa.eu