5 main hazardous chemicals in clothing from China named
---
---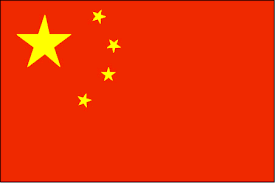 The Consumer Product Safety Commission (BCP) has published a list of the main chemicals used in the manufacturing of low-cost clothing, mainly from China.
China is the world's largest manufacturer of textile products, however, Chinese manufacturers are not the only offenders. Many global fashion brands outsource their production to countries with cheaper labor and low wages for maximum profit. Medical restrictions in these countries are often not strict and allow international brands to use hazardous chemicals for processing and dyeing clothes.
The list of the Commission for Consumer Product Safety - 5 potentially toxic chemicals found in clothing made in China: lead, Nonylphenol ethoxylates, nonylphenols, phtalates, formaldehyde.
CONTINUE READING ON fashionunited.uk