16 out of 19 of importers suspected environmental crimes in Sweden
---
---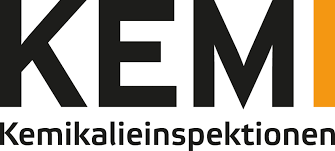 The Swedish Chemicals Inspectorate has conducted a review of companies that the Authority has previously reported to prosecutors. 16 of the 19 controlled commodity importers were reported again for shortcomings in the chemical control. The most common deficiency detected was prohibited levels of lead in electronics.
"It is the responsibility of companies to ensure that their products are safe to use. Most of the inspected companies have improved their chemical work, but still many products contain hazardous substances, "said Camilla Westlund, inspector at the Chemicals Inspectorate.
The inspection by the Chemicals Inspectorate of previously notified companies was conducted in 2017. In the monitoring project, 261 goods were checked, including consumer electronics, toys and sporting goods. In 61 of the inspected goods, at least one dangerous substance was detected above the limit value in the legislation. This means that nearly a quarter, 23 percent of the goods contained banned chemicals. Following the inspections, the Swedish Chemicals Agency has reported 16 of the 19 audited companies to prosecutors for suspected environmental crimes.
CONTINUE READING ON www.kemi.se (Automatically translated from Swedish)