Toxicological studies for the submission of a dossier on food enzymes
---
---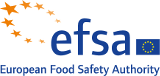 BACKGROUND - Food enzymes are authorised for marketing in the EU in accordance with Regulation (EC) No 1331/2008, which establishes a common authorisation procedure for food additives, food enzymes and food flavourings. To support the authorisation decision, the safety of food enzymes under the intended conditions of use is evaluated by the European Food Safety Authority (EFSA). A guidance document was published in 2009 (EFSA, 2009)1 to support applicants in the preparation of food enzyme dossiers.
EFSA is updating this guidance by incorporating the latest scientific developments and best practice in risk assessment methodology. An important part of this update is the approach taken for the toxicological assessment of food enzymes, particularly those cases when toxicological studies can be waived.
The aim of the meeting is to clarify doubts and possible issues that might arise prior to the generation of toxicological data and when preparing and presenting toxicological data to be included in dossiers on food enzymes.
Objectives of the meeting:
To inform applicants on the approach taken by EFSA's Panel on Food Contact Materials, Enzymes and Processing Aids (CEP) when conducting toxicological risk assessment of food enzymes.
To explain the toxicological dataset required by EFSA to perform risk assessment of food enzymes.
To explain under what circumstances toxicological studies might be waived.
CONTINUE READING ON www.efsa.europa.eu