ANEC Position paper: "Toy Safety Directive evaluation and Chemicals Strategy for Sustainability (CSS): Which way forward?"
---
---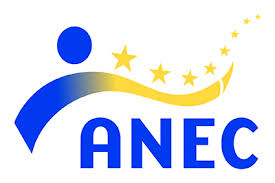 The European Commission published a Staff Working Document1 concerning the evaluation of the Toy Safety Directive (TSD) and an associated Executive Summary2 in November 2020. It is stated that "the Directive's effectiveness is deficient in several points, in particular on chemicals" which "require urgent attention" and highlights, in particular, that:
(*) limit values can only be set for chemicals in toys for children under the age of 36 months and toys intended to be put in the mouth (Article 46),
(*) according to a derogation the presence of substances which are carcinogenic, mutagenic or toxic for reproduction (CMR) is allowed up to levels used for the classification of mixtures according to the CLP Regulation (Regulation (EC) No 1272/2008) "too high to ensure effective protection according to current scientific knowledge",
(*) limit values for nitrosamines and for nitrosatable substances "are too high",
(*) labelling requirements for specific allergenic fragrances in certain experimental toy sets "cannot be easily updated".
CONTINUE READING ON www.anec.eu