Terminix Companies Sentenced for Applying Restricted-Use Pesticide to Residences in the U.S. Virgin Islands
---
---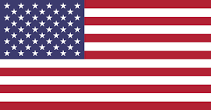 Terminix International Company LP (Terminix LP) and U.S. Virgin Islands operation Terminix International USVI LLC (Terminix, USVI) were sentenced on November 20, 2017 for violations of the Federal Insecticide, Fungicide, and Rodenticide Act in the U.S. Virgin Islands, announced the Department of Justice and the Environmental Protection Agency.
The Virgin Islands pest control company illegally applied fumigants containing methyl bromide in multiple residential locations in the U.S. Virgin Islands, including the condominium resort complex in St. John where a family of four fell seriously ill in March 2015 after the unit below them was fumigated. According to the plea recommendation, Terminix LP and Terminix, USVI are to pay a total of $9.2 million in criminal fines, community service, and restitution payments. Under the agreed recommendation, Terminix, USVI will pay $4 million in fines and $1 million in restitution to the EPA for response and clean-up costs at the St. John resort. Terminix LP will pay a fine of $4 million and will perform community service related to training commercial pesticide applicators in fumigation practices and a separate health services training program.
"The sentences in this case reflect the serious nature of the defendants' illegal actions and the unacceptable consequences of those actions," said EPA Administrator Scott Pruitt. "This case should serve as a stark reminder that pesticides must be applied as intended and that those who ignore laws that protect public health will be held accountable by EPA and our law enforcement partners." Continue reading on US EPA bulletin.
SOURCE: www.epa.gov