EU Proposes Amendments to Medical Devices and In-Vitro Diagnostics Regulations | Extension of transitional provisions
---
---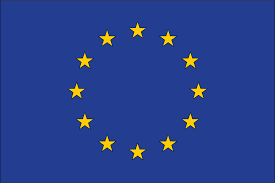 The European Union has proposed a new regulation to amend Regulations (EU) 2017/745 and (EU) 2017/746 as regards the transitional provisions for certain medical devices and in vitro diagnostic medical devices. The proposal, identified as COM(2023) 10 final, was distributed on January 9th, 2023.
The regulation (EU) 2017/745 on medical devices (MDR) and Regulation (EU) 2017/746 on in vitro diagnostics medical devices (IVD Regulation) establish a new regulatory framework for medical devices and in vitro diagnostic medical devices. Their objectives are a high level of protection of health for patients and users and the smooth functioning of the internal market for these products.
The MDR has been in effect since May 26th, 2021 and provides for a transition period that will end on May 26th, 2024. The IVD Regulation has been in effect since May 26th, 2022.
Despite progress over the past years, the capacities of conformity assessment bodies remain insufficient and manufacturers are not sufficiently prepared to meet the strengthened requirements of the MDR on time. This is threatening the availability of medical devices on the EU market. The situation is exacerbated by the impact of the COVID-19 pandemic on clinical investigations, on-site audits and global supply chains.
This proposal aims to extend the current transition period laid down in Article 120 of the MDR, based on certain conditions. The conditions would ensure that only devices that are safe and for which manufacturers have already taken steps to transition to the MDR will benefit from the additional time. This would give manufacturers and notified bodies more time to conduct the conformity assessment procedures in accordance with the MDR, if those conditions are fulfilled. The draft measure proposes a staggered extension of the transition period depending on the risk class of the device, i.e. until 2027 for devices with a higher risk and until 2028 for medium and lower risk devices. The extension of the transition period is complemented by an extension of the validity of certificates issued under the previous Council Directives 90/385/EEC and 93/42/EEC for the devices benefiting from the extended transition period. Also the validity of certificates that have already expired since 26 May 2021 would be extended.
This proposal has been notified to the WTO as notification G/TBT/N/EU/943 and is aligned with the objective of protecting human health and safety under the Technical Barriers to Trade (TBT) Agreement.