UK MPs hear evidence from scientists and CHEM Trust about our exposure to chemicals
---
---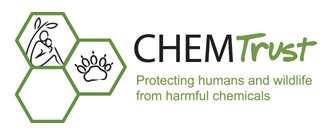 On Tuesday this week CHEM Trust gave oral evidence to the UK House of Commons Environmental Audit Committee (EAC) inquiry into "Toxic chemicals in everyday life".
We very much welcome this inquiry, as the main chemical exposures for humans and wildlife come from emissions from everyday products, such as furniture and food packaging. Some of these exposures come from chemicals that are still being used, others come from chemicals which have been banned but are still present in products in our homes, or from persistent pollution of the environment.
Our overarching message to the inquiry – as spelled out in our written submission – is that there needs to be faster, more protective and more comprehensive regulation of chemicals at UK, EU and at International levels in order to protect ourselves, wildlife and future generations from hazardous chemicals.
This message was also echoed in the inquiry's first evidence session which heard from four UK Ecotoxicologists who sit on the UK Government's Hazardous Substances Advisory Committee and advise Government on substances which have the potential to harm human health and the environment.
CONTINUE READING ON chemtrust.org