Rwanda Issues Guidelines for Exceptional Permission to Use Single-Use Plastics
---
---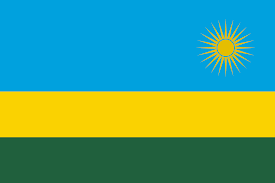 Rwanda has released guidelines outlining the conditions and procedures for manufacturers, importers, and sellers of single-use plastic items or packed goods in single-use plastics to apply for exceptional permission. The guidelines were issued in response to the country's 2019 law that banned the manufacture, importation, use, and sale of single-use plastics and plastic carry bags.
According to the guidelines, applicants must demonstrate that the prohibited items are essential for their business operations and that there are no viable alternatives. The application process requires companies to provide a detailed description of the proposed use of the single-use plastic items, including the expected quantity, duration, and disposal method.
The guidelines are aimed at protecting human health and the environment, as well as facilitating trade and harmonization of quality requirements. Rwanda's decision to ban single-use plastics has been widely praised as a progressive move towards a sustainable future.
The guidelines were notified to the World Trade Organization under the reference G/TBT/N/RWA/813. The country hopes that the exceptional permission process will strike a balance between environmental protection and the need for businesses to continue their operations.)
Documents