New ways of collaborating needed to meet EU circularity challenges
---
---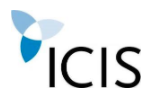 Companies will have to find new ways of collaborating if the EU's circular economy and carbon neutral goals are to be met, the CEO at Germany's chemicals major BASF said on Thursday.
Introducing a BASF research event focused on circularity, Martin Brudermuller highlighted the challenges to industry and to wider society that the EU's Green Deal ambitions present.
Value chains and regulation need to be reset, he said; the European Commission - the EU's executive arm - "has exposed itself" with very ambitious targets and "we need a new industry solution," he added.
CONTINUE READING ON www.icis.com