Turning waste into an asset in Aqaba, Jordan
---
---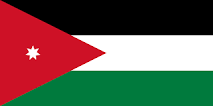 Jordan is facing increasing waste problems, with municipal solid waste rising from 2.6 million tonnes in 2014 to almost 3 million tonnes in 2017.
The nation is not alone in what remains a global problem. Despite recycling rates of over 50 per cent in countries such as Germany and South Korea, across the planet we throw out one third of the food we produce to rot alongside plastics, paper and metal that could be reused or recycled. All of this waste not only leads to depletion of the planet's dwindling resources, but drives climate change, as landfills emit climate-warming methane.
In Jordan however, the seaside city of Aqaba is beginning to apply circular approaches through a reduction in waste, and conversion of unavoidable waste into an asset through job creation—building the business case for resource-efficient approaches and providing livelihoods to vulnerable communities.
The city, popular for its clear waters and coral reefs, discards 150 tonnes of solid waste per day, including that of restaurants and hotels. Supported by the European Union and UN Environment through the EU SWITCH Med Programme, the Association for Energy, Water and Environment in Jordan worked with 15 hotels and 17 restaurants to carry out a waste audit and find ways to reduce their impact.
High-end hotels such as the InterContinental Aqaba Resort, Movenpick Aqaba, Double Tree by Hilton and Kempinski Aqaba all got involved in the project.
CONTINUE READING ON www.unenvironment.org