California Straw Legislation Will Help Reduce Waste
---
---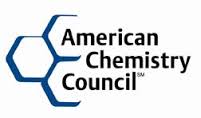 The American Chemistry Council (ACC) issued the following statement supporting California's adoption of AB 1884, which Governor Brown signed into law this week. The following statement may be attributed to Steve Russell, vice president of ACC's Plastics Division:
"As society continues to look for ways to reduce waste, policies that encourage responsible use and consumption are welcome measures. California's new law is consistent with our product stewardship position, which encourages straws to be distributed on request, rather than routinely, to help reduce waste. Although straw policies alone will not end plastics waste in the environment, California's law is a reasonable approach."
"Studies show that rapidly developing economies—currently in South and Southeast Asia, where consumer consumption has outpaced the development of waste management systems—account for a majority of trash entering our ocean. Expanding systems and infrastructure to collect waste and increase recycling offer the greatest opportunity to help solve this global challenge."
"Recent research shows plastics actually help reduce the volume of municipal solid waste compared to alternative materials, but all of us can make a difference by using only what we need and recycling or repurposing plastics after use.
CONTINUE READING ON www.americanchemistry.com