Medicinal & plant protection products – single procedure for the granting of SPCs | Feedback period 27 April 2023 - 26 June 2023
---
---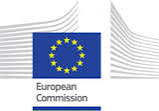 Supplementary protection certificates (SPCs) are intellectual property rights extending patent protection for specific medicinal and plant protection products.
While this regime is fit for purpose, differences between EU countries in its administration and enforcement create inefficiencies.
This initiative will put in place a unitary SPC and/or a single ('unified') procedure for granting national SPCs. This will make SPCs more accessible and efficient, and benefit the health sector.
CONTINUE READING ON: ec.europa.eu