Hydrochloric acid: Household cleaner and evacuation-inducing chemical
---
---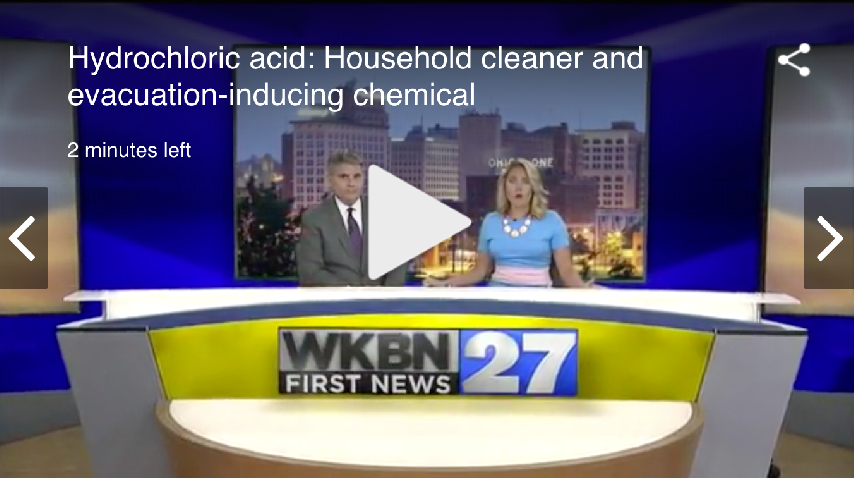 There were big problems along N. State Street in Weathersfield on Monday after 2,500 gallons of hydrochloric acid spilled. People had to leave their homes and businesses had to close but now the real clean-up can begin.
The chemical did not travel off of Predator Trucking's property and no waterways were affected. Still, a mandatory evacuation was put in place.
Hydrogen chloride is a hazardous liquid which must be used with care.
CONTINUE ON www.wkbn.com