CPSC and NIST Team Up to Demonstrate Holiday Decorating Hazards
---
---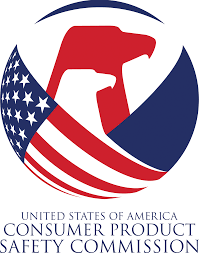 The U.S. Consumer Product Safety Commission (CPSC) and the National Institute of Standards and Technology (NIST) have teamed up to remind consumers that the best holiday family traditions should always start with safety.
CPSC demonstrated fires involving dried-out Christmas trees and candles at a joint press conference at CPSC's National Product Testing and Evaluation Center in Rockville, Maryland.
"There are about 200 decorating-related injuries each day during the busy holiday season," said CPSC Acting Chairman Ann Marie Buerkle. "Make safety a part of your family's holiday decorating this year. Keep your Christmas tree watered, check holiday lights before you put them on the tree and use extra caution with candles."
CPSC estimates that from 2013 to 2015, there was an annual average of about 100 Christmas tree fires, resulting in 10 deaths, 10 injuries, and $12 million in property loss per year.
"NIST's fire research demonstrates how important it is for consumers to water their Christmas trees to help prevent fires," said Under Secretary of Commerce for Standards and Technology and NIST Director Dr. Walter G. Copan. "We've also collected data to assist firefighters in better predicting how fires will behave. To stay fire safe all year, consumers should ensure they regularly test smoke and carbon monoxide alarms in their homes."
CONTINUE READING ON www.cpsc.gov