Webinar: Rapid Assessment of Contaminant Exposure (RACE) tool
---
---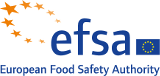 EFSA was asked to propose a risk evaluation methodology that would allow a rapid and consistent evaluation of health risks when a chemical contaminant is present in food. The methodology was developed in support of RASFF (Rapid Alert System for Food and Feed) for evaluating contaminants related to food contact materials, pharmacologically active substances and other food contaminants. The risk evaluation is based on the assessment of toxicological properties and dietary exposure. The Rapid Assessment of Contaminant Exposure (RACE) tool was developed to facilitate the evaluation.
The RACE tool provides estimates of different population groups, as well as acute and chronic exposure to chemical contaminants from single foods, and compares the result to the health-based guidance value or other relevant toxicological reference points.
This webinar will provide a brief overview of the methodology and give practical examples to support future users of the RACE tool.
Participants may submit questions to which EFSA will answer live and in writing after the presentation. A recording of the webinar will be published on the EFSA website.
CONTINUE READING ON www.efsa.europa.eu