Ten years of REACH: making chemicals safer for consumers, workers and the environment | EU Commission Communication and Working Document
---
---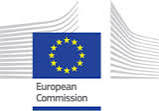 For the last 10 years, the key EU law on chemicals ("REACH") has significantly enhanced the protection of human health and the environment and promoted alternatives to animal testing. Building on this, the Commission today proposes actions to further facilitate its implementation.
Chemicals are present in every aspect of our lives, at work but also in consumer goods such as clothes, toys, furniture and electrical appliances. They are essential to our daily lives but certain substances may pose risks to human health and the environment. The REACH review published today shows that thanks to the Regulation on Registration, Evaluation, Authorisation and Restriction of Chemicals (REACH) EU companies and authorities are ensuring the safe use of chemicals and the phase-out of dangerous substances.
Internal Market and Industry Commissioner Elżbieta Bieńkowska said: "REACH is the most advanced and comprehensive chemical legislation in the world, and many other jurisdictions have followed the EU's lead in regulating chemicals. EU industry now makes chemicals safer for citizens and the environment. We need to build on this success and ensure that EU manufacturers do not face competitive disadvantages compared to non-EU manufacturers, notably by making sure that imported goods comply with EU rules on chemicals."
Environment Commissioner Karmenu Vella said: "A majority of Europeans are worried about being exposed to hazardous chemicals. Through REACH, the EU is successfully addressing their concerns, generating knowledge about chemicals and banning harmful ones on the EU market. REACH is already inspiring chemical legislation in other countries and further improvements will allow us to protect our citizens' health and the environment even better." CONTINUE READING ON europa.eu
Related links: