Parliamentary Question | Can octocrylene be used as an ultraviolet filter?
---
---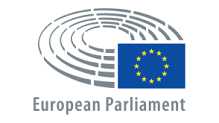 According to the relevant provisions of the Cosmetics Regulation , ultraviolet (UV) filters used in sunscreens are subject to authorisation prior to their placing on the EU market. Currently, octocrylene is an approved UV filter for use in cosmetics, in a maximum concentration of 10%, while the use of benzophenone as such is not explicitly authorised as a UV-filter.
As part of the Commission's review of endocrine disruptors in cosmetics, the Commission drafted in 2019 a priority list of potential endocrine disruptors. Both octocrylene and benzophenone were included amongst the substances to be analysed as a matter of priority.
CONTINUE READING ON: europarl.europa.eu/