Antitrust: Commission fines AB InBev €200 million for restricting cross-border sales of beer
---
---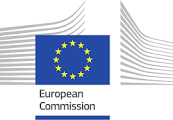 The European Commission has fined AB InBev €200 409 000 for breaching EU antitrust rules. AB InBev, the world's biggest beer company, has abused its dominant position on the Belgian beer market by hindering cheaper imports of its Jupiler beer from the Netherlands into Belgium.
Margrethe Vestager, Commissioner in charge of competition policy, said: "Consumers in Belgium have been paying more for their favourite beer because of AB InBev's deliberate strategy to restrict cross border sales between the Netherlands and Belgium. Attempts by dominant companies to carve up the Single Market to maintain high prices are illegal. Therefore we have fined AB InBev €200 million for breaching our antitrust rules."
Anheuser-Busch InBev NV/SA (AB InBev) is the world's biggest beer brewer. Its most popular beer brand in Belgium is Jupiler, which represents approximately 40% of the total Belgian beer market in terms of sales volume. AB InBev also sells Jupiler beer in other EU Member States, including the Netherlands and France. In the Netherlands, AB InBev sells Jupiler to retailers and wholesalers at lower prices than in Belgium due to increased competition.
In June 2016, the Commission opened an antitrust investigation to assess whether AB InBev abused its dominant position on the Belgian beer market by hindering imports of its beer from neighbouring countries, in breach of EU antitrust rules. In November 2017, the Commission issued a Statement of Objections.
Today's decision concludes that AB InBev is dominant on the Belgian beer market. This is based on its constantly high market share, its ability to increase prices independently from other beer manufacturers, the existence of barriers to significant entry and expansion, and the limited countervailing buyer power of retailers given the essential nature of some beer brands sold by AB InBev.
CONTINUE READING ON europa.eu